Opticians based in Leicester
Private & NHS Eye Examinations

Digital Retinal Photography

Contact Lens Examinations

A Wide Range of Designer Frames

Impartial Advice on Laser Eye Surgery

Special Offers & Great Deals
Optyco Opticians has a Leicester City centre store providing patients with Ophthalmic Opticians services
At Optyco Opticians we pride ourselves on providing quality patient care. With Optyco you will receive clear explanations of any eye condition that you may have, focused attention from highly trained and dedicated staff and time in which to make the right decisions about your eyecare and/or your choice of spectacles.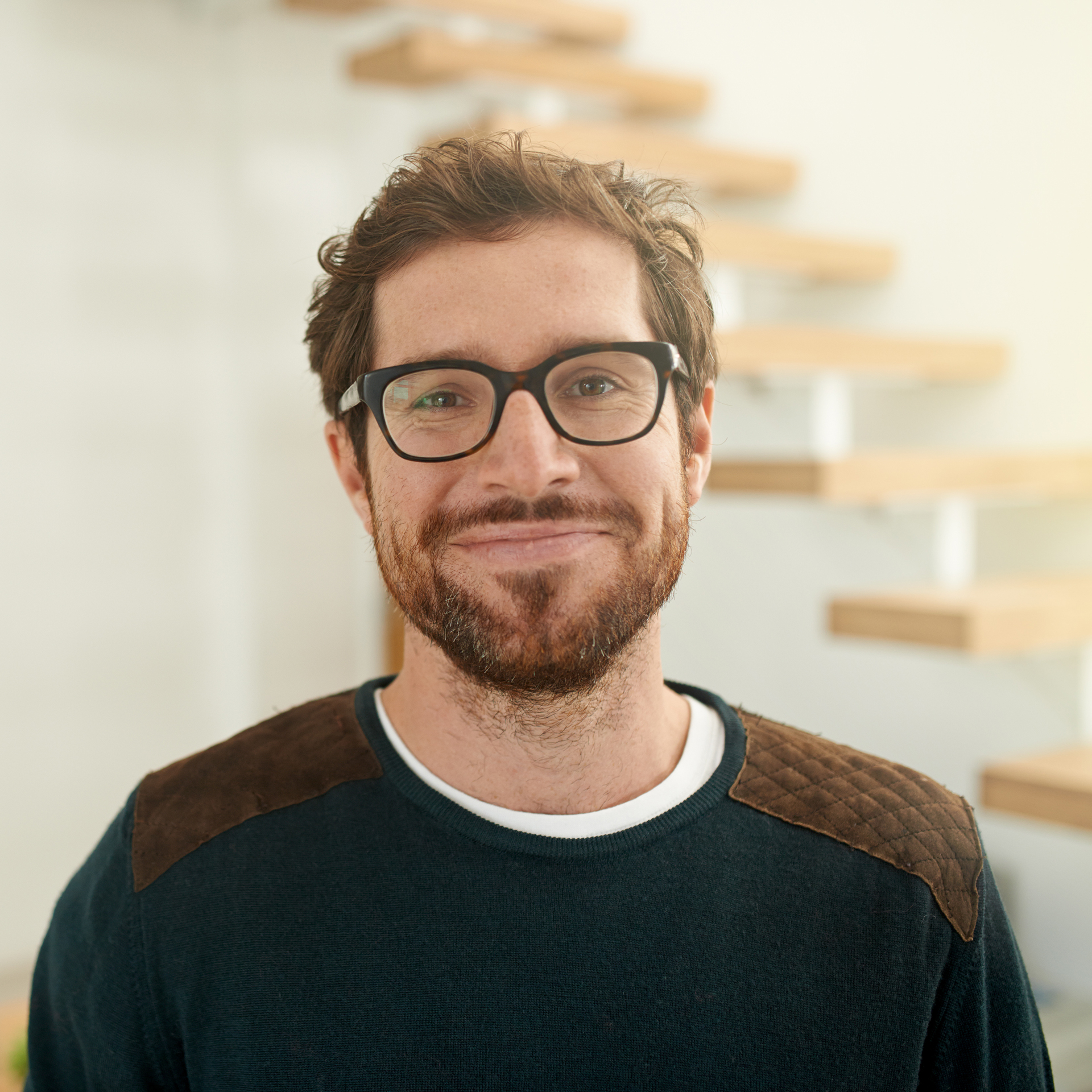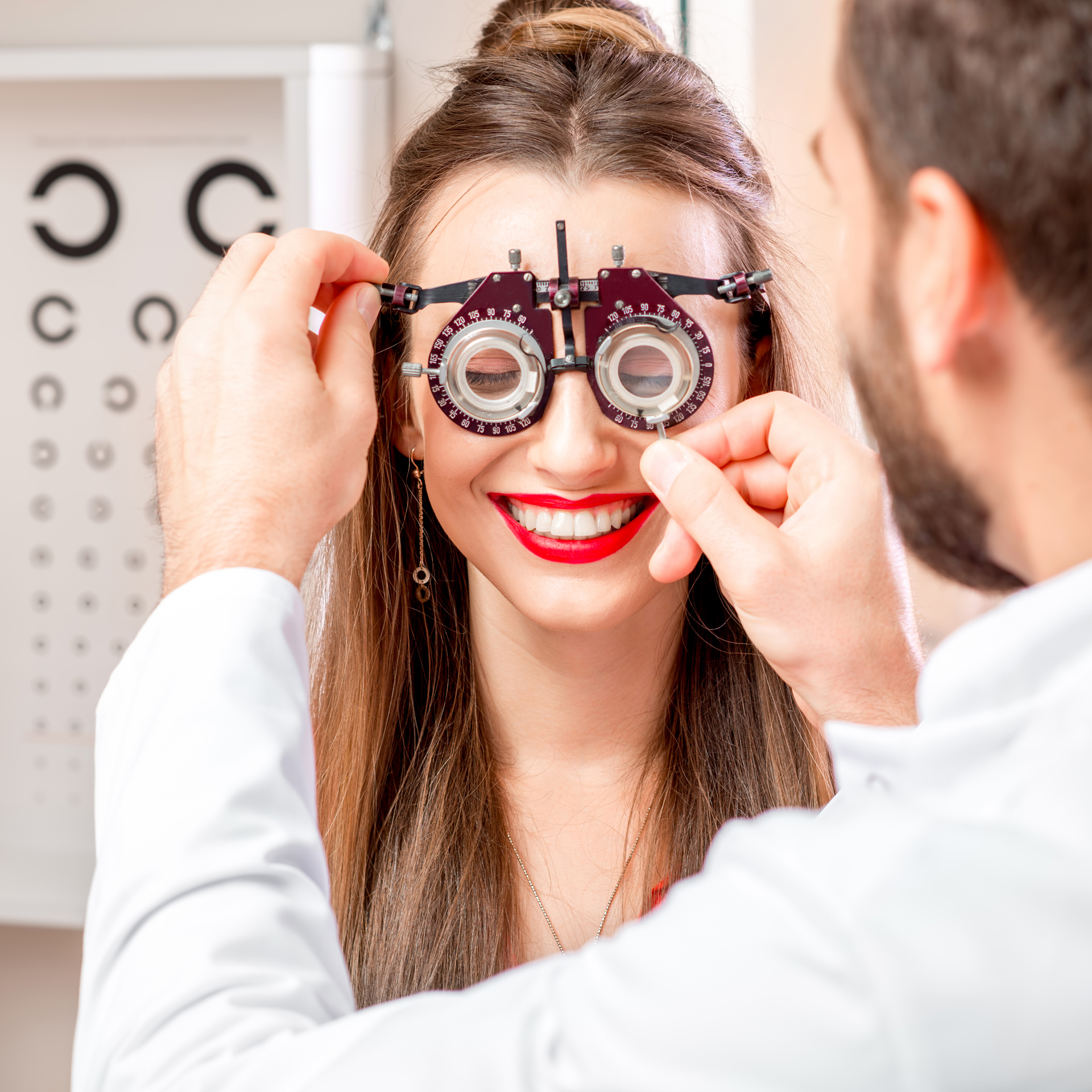 Your Eye Examination
Optyco Optometrists are highly qualified and registered with the General Optical Council. Each patient receives a comprehensive eye examination using the latest optical equipment from Optyco Opticians.
Optyco believes in taking the time to thoroughly check your eyes as your eye health is important to us and to you. We provide you will all the information you need to keep those important eyes healthy.
During your experience, the following tests listed on the right will be conducted and analysed by a specialist optometrist.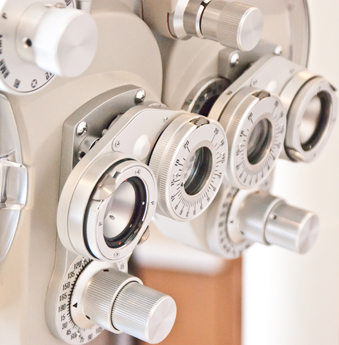 Optyco offers the very best in Eye Care
Your Eye Examination includes:
History and symptoms – establish your needs

Retinoscopy refraction – light rays analysed to work out your prescription

Subjective refraction – refining your optical prescription

Cycloplegic refraction – monitoring the stability of your prescription

Intra ocular pressure – checking for glaucoma

Keratometry – measuring your corneal curvature

Corneal Topography – analysing the corneal integrity

Visual fields – examining your peripheral vision

Fixation disparity – measuring any muscle imbalance

Ophthalmoscopy – looking at any eye disease

Volk lens fundus examination – binocular examination for health of the inside of the eyes

Corneal pachymetry – thickness of your cornea

Tears and dry eye assessment – looking at dry eye disease

Amplitude of accommodation – measuring your focus ability

Near vision assessment

Colour vision assessment

Stereopsis – ability to see in 3-D

Slit lamp examination – binocular examination of your retina and optic nerve head

Van Herricks technique – assessment of your eyes anterior chamber depth

Gonisoscopy – assessment of the angle used to drain pressures

Goldman applanation tonometry – gold standard of measuring your intra ocular pressure
Digital Imaging Available at Optyco
Your eye health is the most important part of the eye test at Optyco. That's why our eye test is designed to capture every detail of your eyes and assessed by our expert Opticians.
To help your vision last a lifetime, we offer digital retinal photography with every eye test we carry out in all Optyco. Using a fundus camera we are able to take a digital retinal photograph of inside your eyes.
The picture involves taking a detailed image of your retina – the layer at the back of your eye which allows us to keep a permanent photographic reference of your eye health so we can review it again when you return for your recall.  
Eye Emergency Appointments
At Optyco, we can assess, diagnose and manage (including prescribing) any eye condition for both children and adults, saving you time at eye casualty.
Our Specialist Optometrists can provide the same eye care that is given at any eye emergency department on a private basis.
Glasses Brands Stocked at Optyco
At Optyco we stock some amazing designer glasses in our Leicester City centre store. Whatever brand or style of glasses you are looking for we can provide them for you. Glasses Brands Stocked at Optyco are comprehensive. Even if you feel you would like something a bit different we can provide that for you.
These are designed to give you the best comfort and style with your glasses.  See our extensive and ever-growing list below of Brands that we Stock: